Ever wonder how to teach children how to look for Layla-tul Qadr? I know my young children get confused when I say it's one of the odd nights in the last ten days of Ramadan. "What's odd about it?" they say. If your child has yet to learn the difference between even and odd numbers, or you simply want a charming visual calendar to help them identify odd nights, this project is for you.
My dear friend, Megan, created this project and shared all the supplies with me so I could make one to share it with you. The project was easy, affordable and educational. You can find Megan at Wives of Jannah and at How to Get Hijab Ready.
Cost: Less than $5/project
Time: Less than an hour
Ages: 4 and up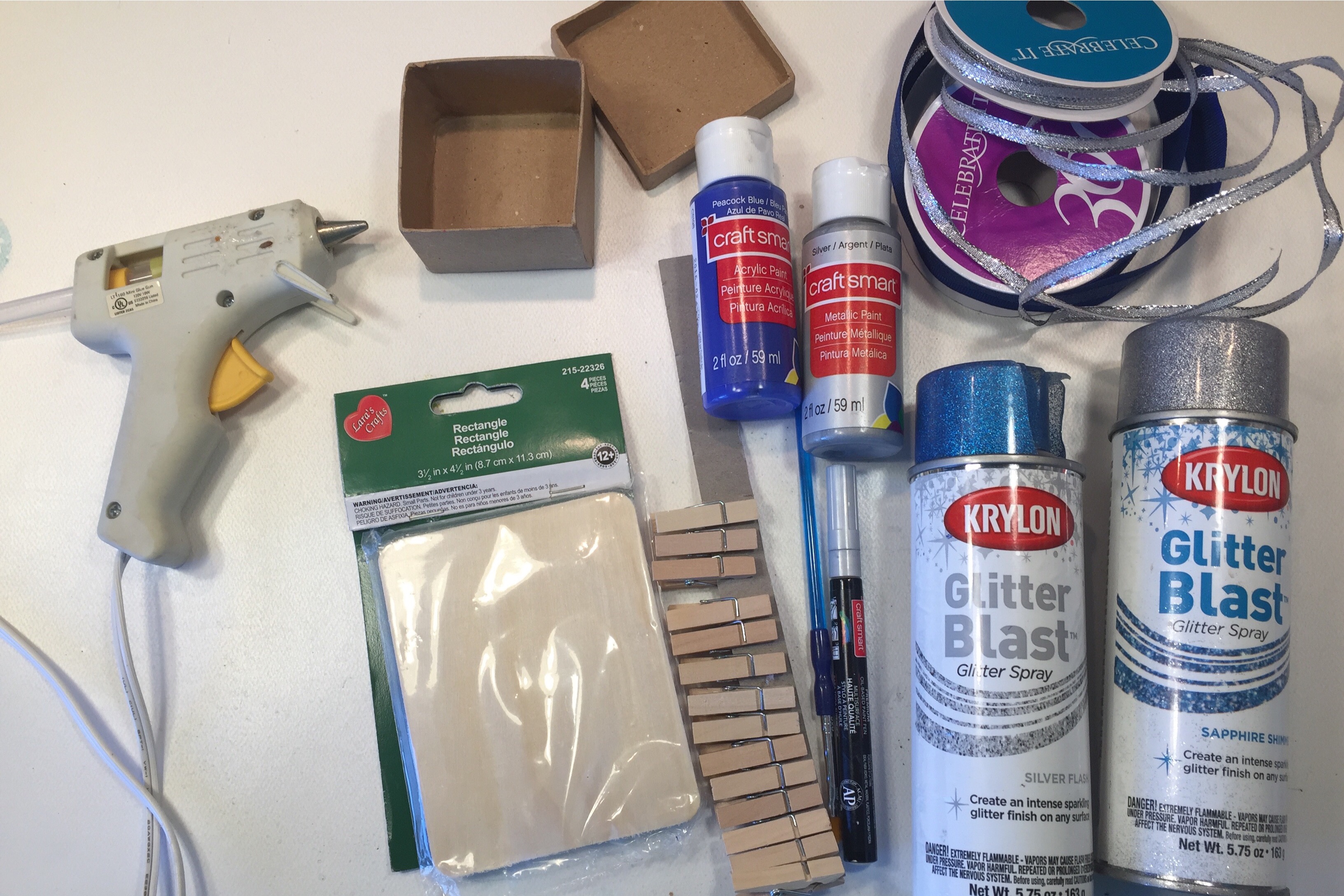 All supplies can be purchased from local craft stores:
wood plate for title
glitter spray paint in silver and blue
silver and blue acrylic paint
package on small clothespins
thick and thin ribbon
small box to collects clothespins
metallic marker to write title
pen, scissors and glue gun, paint brush
Step one:
paint wood plate silver, paint five clothespins silver and five blue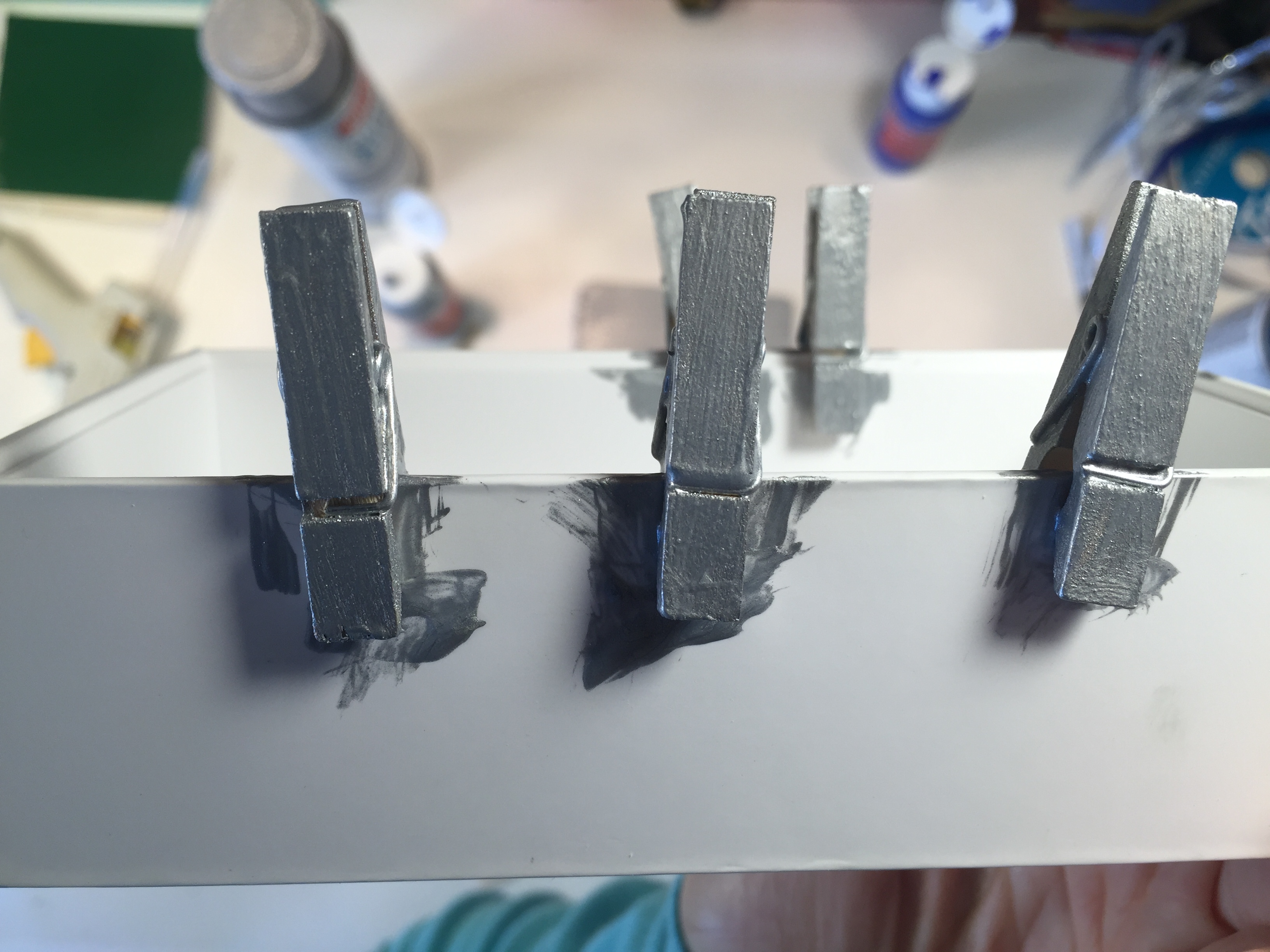 Step two:
Spray glitter spray on wood plate, number clothespins (make sure you number them on the correct side so they alternate on the ribbon, and make sure you number all the odd ones in the same color)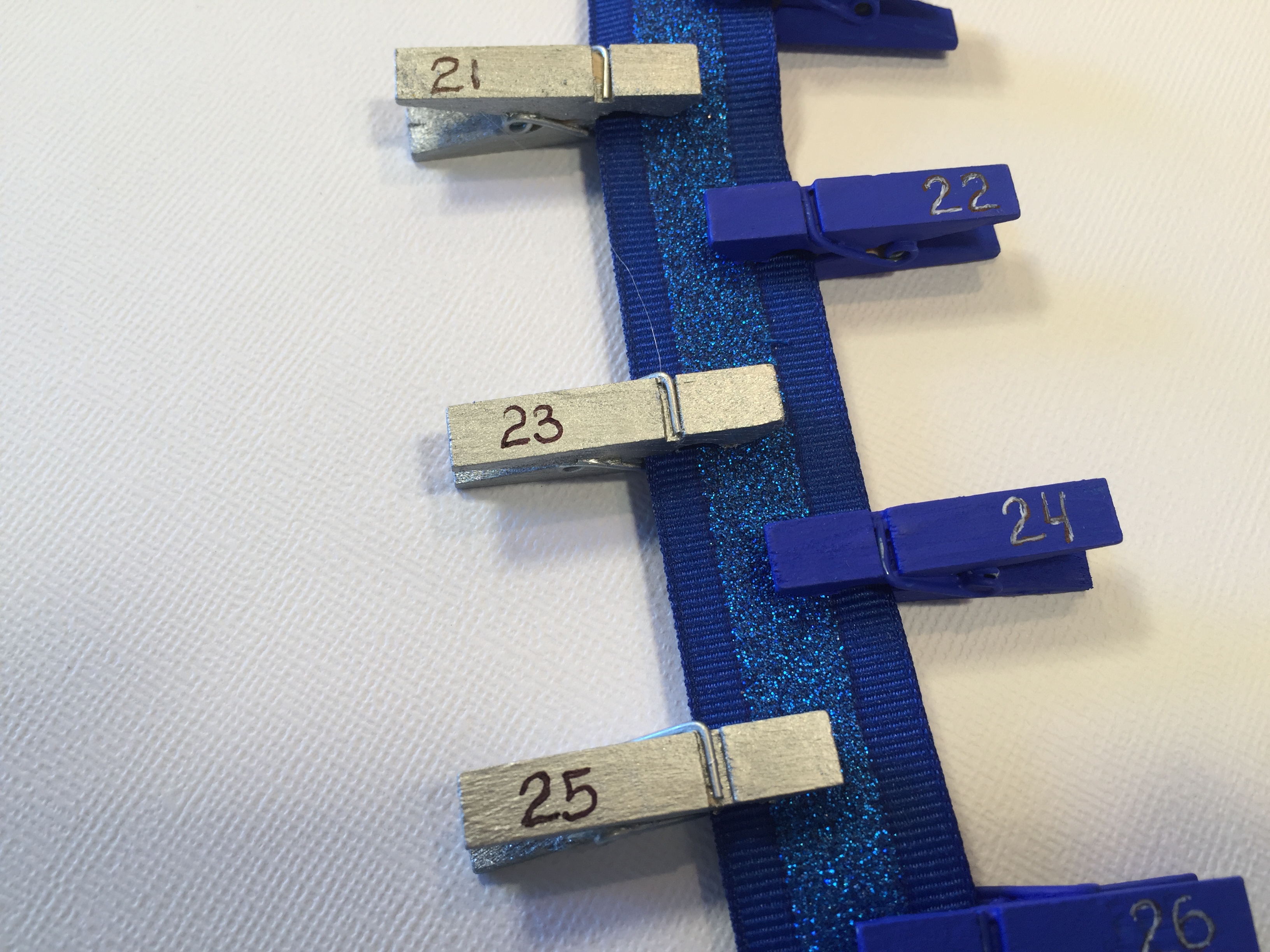 Step three:
Write title on wood plate, adhere the ribbon to the top of wood plate for hanging, and adhere the ribbon below the wood plate for the clothespins.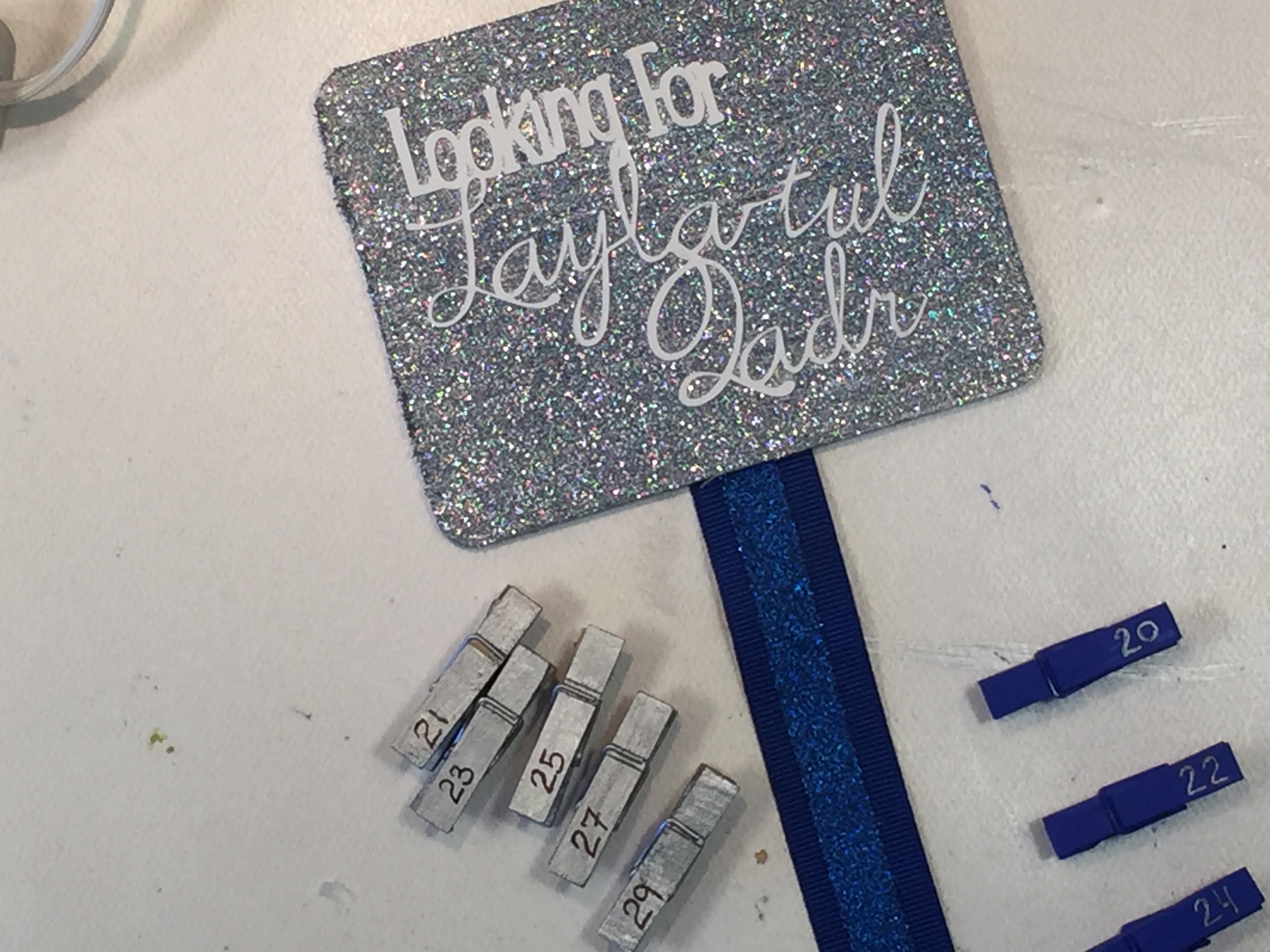 Step four:
Adhere box to ribbon, clip clothespins on alternating sides, hang on the wall!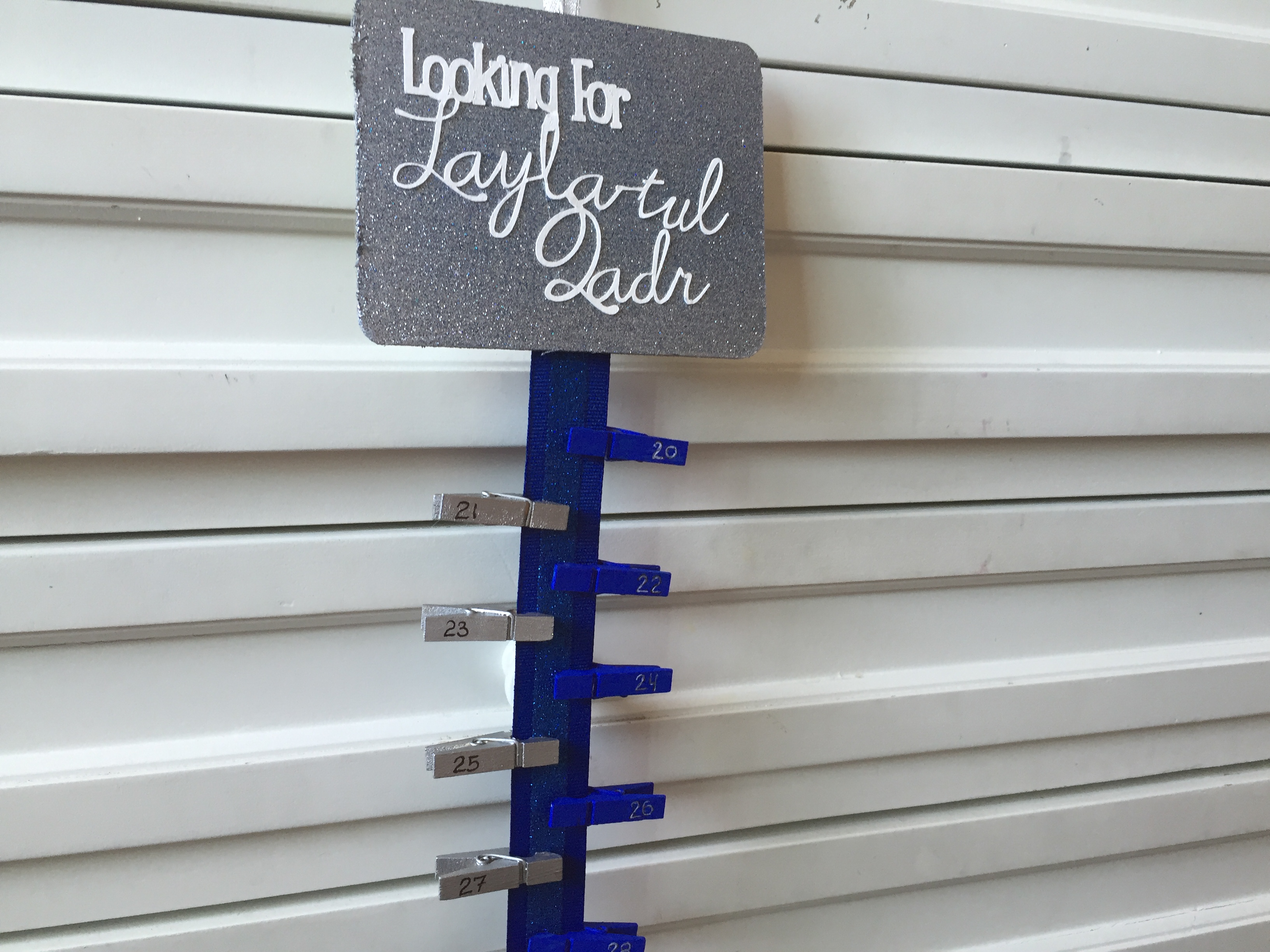 Check out the ones Megan and her kids made: